What ever happened to the Hunting Show? It seems like everywhere you look it's "Reality" television... Well, Excalibur's Huntin' the Backwoods is putting the real back in outdoor televsion.
Every week real people with real lives hit the woods and hunt. Hosts Dan Wallace and Karl Metzler and the rest of the Backwoods Boys invite you along for the hunt each week. It's 30 minutes of no-nonsense, real hunting in the Backwoods of North America and beyond.
The Hunting Show is alive and well... Learn More...
This Week on Excalibur's Huntin' the Backwoods
Turkey Fever -
Friday 7:00 PM
After a long winter, spring turkey season is finally here. Backwoods Boy Paul Payne starts the season off on a high note when he puts his Matrix 380 to work on the first gobbler of the season. Then, Karl grabs his Excalibur Matrix and makes the most of the situation with a bearded hen. Dan is up next and takes out his shotgun and uses his Woods Wise calls to persuade a Kentucky gobbler to come in close. Finally, Karl hits the woods again with the shotgun and runs across a gobbler with an attitude.

Friday 7:00 PM
Monday 3:30 AM
Thursday 3:30 PM
Friday 8:00 AM

View Full Schedule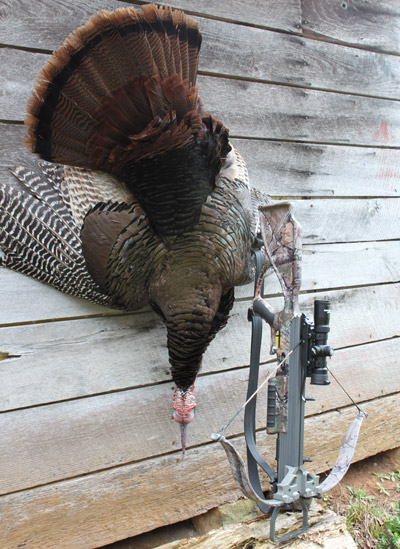 BackwoodsTV features hundreds of high-quality hunting videos available anytime. Stream full-length hunts from Excalibur's Huntin' the Backwoods on your terms. You can watch whitetail hunts, bear hunts, moose hunts, turkey hunts, and much more whenever you like. And, it's completely free.